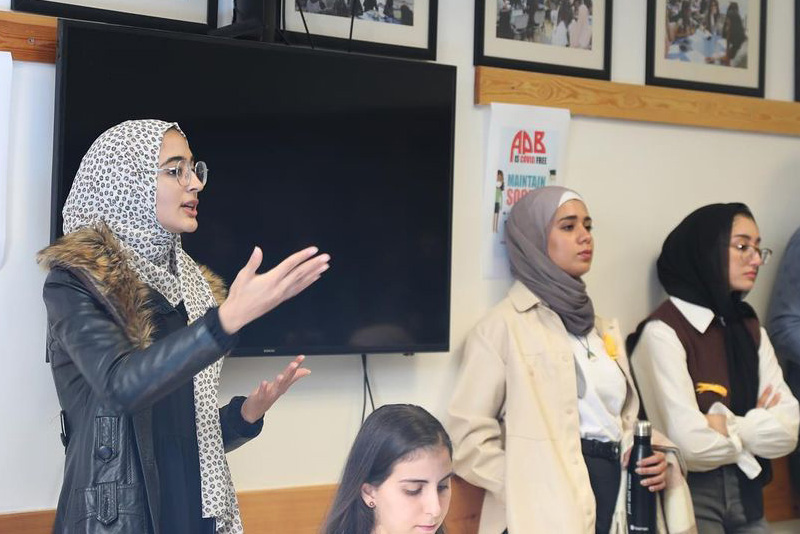 Womenity Club: Educating and Empowering for Gender Equity in Palestine
OSUN Student Global Engagement Fellow Sundus Al Fararja, a junior studying Human Rights and International Law at Al Quds Bard College, in 2021 started Womenity Club, a civic engagement project which seeks to educate Palestinian women and girls on their social, economic, and political rights.
Fourteen student leaders recently presented at the American University of Central Asia on civic engagement projects they are implementing for 2020-2022. Projects supported Afghan women in STEM; developed inclusive basketball practices for children with autism and Down Syndrome; and empowered young people living in conflict zones.
A group of fellows from the OSUN Hubs for Connected Learning Initiatives who live in Kakuma Refugee Camp in Kenya are researching the role of refugee interpreters in global humanitarian agencies such as the UN and are producing a fiction film based on the subject.